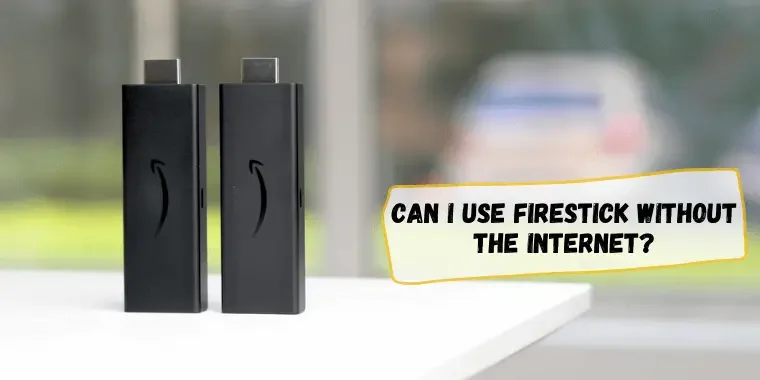 If you purchase your Firestick from Amazon, it will arrive in a box that includes accessories such as an HDMI extender, USB cable, power adapter, and more.
The first step in using it is setting it up, which is a straightforward process. The Firestick has an HDMI port that assists in the setup, and you simply need to plug the HDMI cable into the Firestick and connect it to your WiFi network.
However, to begin streaming movies and TV shows online, you must have a stable internet connection. While it's possible to use the Firestick without the internet, setting it up and streaming content is practically impossible without it.
It's essential to note that the Firestick doesn't come with many pre-installed apps, and not all of them are compatible with video streaming providers. Therefore, to access all TV shows and movies from around the world, you'll need to have an internet connection to install additional apps.
Which Streaming Services Require Internet Access?
Some streaming services and apps allow you to download content to watch later offline, while others don't. For example, Hulu and Netflix require that your Firestick be connected to the internet to stream content. However, both apps provide an option to download content, but an internet connection is necessary for the initial download.
It's crucial to ensure that the streaming service you're using doesn't claim to offer free streaming, only to charge for it through your data usage. Popular platforms like Netflix usually indicate whether a specific movie or TV show can be downloaded. If not, you can always use third-party apps to access the same content without using up your data.
What Happens If I Don't Have Internet Access?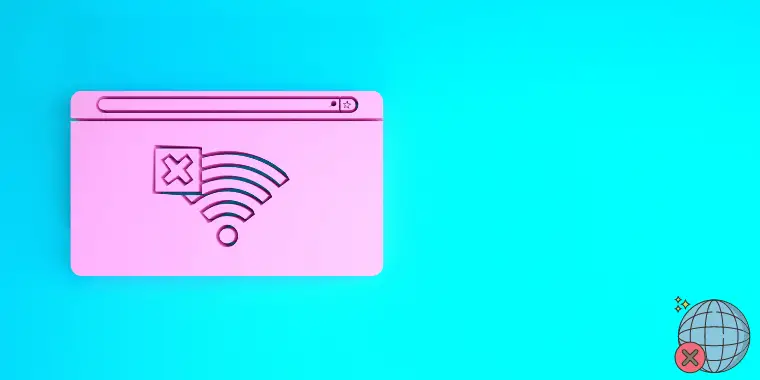 There are two scenarios when it comes to lack of internet access. The first is a complete lack of internet, and the second is a weak internet signal due to a faulty router or device connectivity issues.
In the case of a weak signal, caused by a router that doesn't reach your Firestick's location, you'll need WiFi to boost the signal. However, if there's a complete lack of internet access, things get a bit more complicated. This is because you'll need an internet connection to perform initial functions like downloading and installing some apps.
How to Use Firestick Without the Internet
Although it's possible to use your Firestick without an internet connection, you may face some challenges, such as being unable to display items on the home screen. However, as previously mentioned, certain applications allow you to use your Firestick offline. To access this feature, simply go to the device settings and follow the steps below.
1. Turn your firestick TV on and go to settings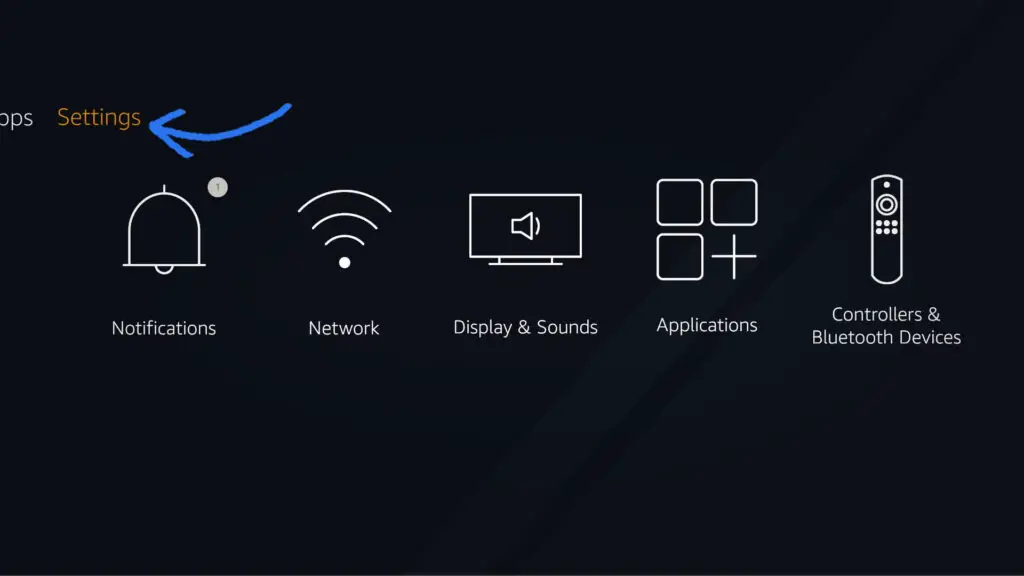 2. Select applications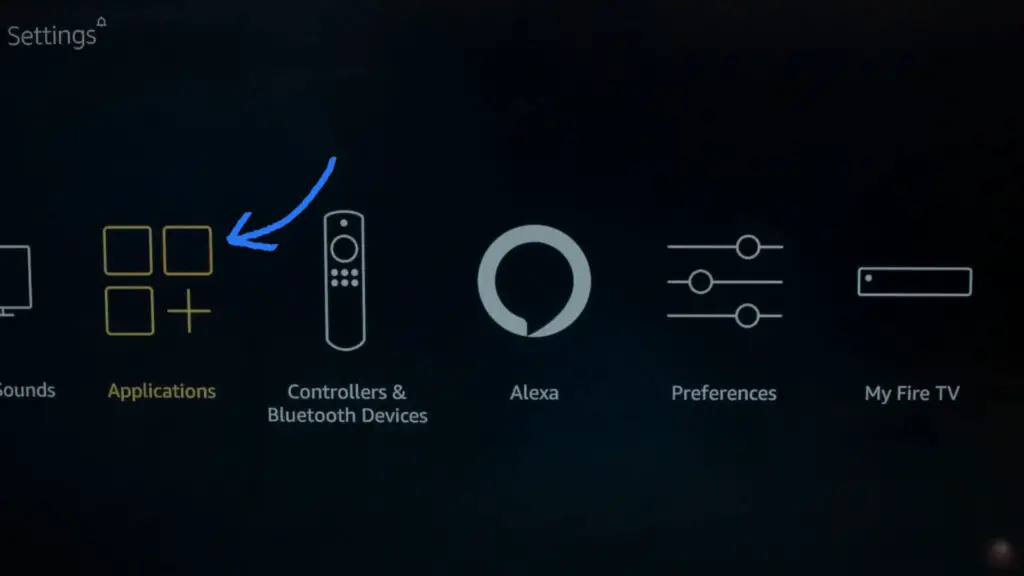 3. Click "Manage Installed applications"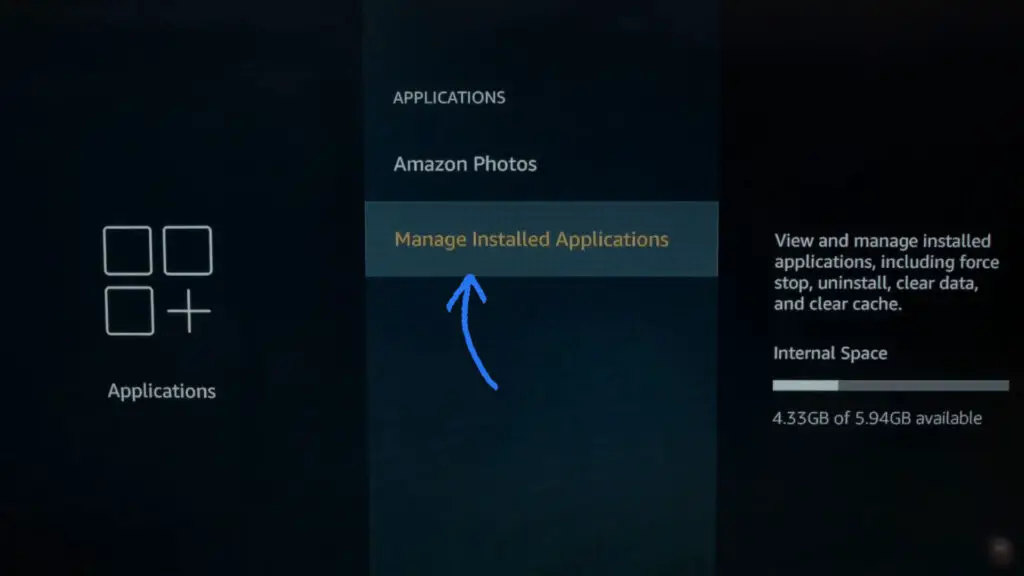 4. Launch the application you want by selecting it
Having a travel router is essential for using your Firestick while on a journey. However, if you have a smartphone with sufficient mobile data, this won't be necessary.
Many of the fantastic features that come with the Firestick are not available without a stable internet connection. One such feature is the ability to turn any TV into a smart TV by connecting to a Firestick. You'll be able to stream movies and popular TV shows from the internet. In addition to using the installed apps mentioned earlier, which don't require an internet connection, there are several ways to use your Firestick without the internet.
Firestick TV and Android Games
Many android games do not require an internet connection to play. All you need to do is open the games store and select games that are compatible with your firestick and need no internet connection.
Use Kodi with Firestick
Kodi is another platform that allows you to stream your favorite movies and popular TV shows on your Firestick. The platform also allows you to download videos, so you can watch them offline. All you need to do is install the app on your Firestick and enjoy your shows without directly connecting to the internet.
However, using Kodi with your Firestick TV only allows you to watch downloaded and saved videos. If you want to access the online library, you'll need to connect to the internet first.
This method is suitable for people who have limited internet access. You can download what you need in advance and watch it later when there's no internet connection.
The best part is that you won't be limited to one location—you can watch your favorite videos anywhere, anytime.
Create a Hotspot for Your Firestick
Are you aware that you can use your mobile data to stream movies and TV shows on your Firestick? You don't need to connect your Firestick directly to the internet to start streaming. Follow these steps to use the internet on your phone to stream on your Firestick.
1. Set up the hotspot on your smartphone. To do it, go to settings and activate the hotspot function.
2. Open the Alexa app on your firestick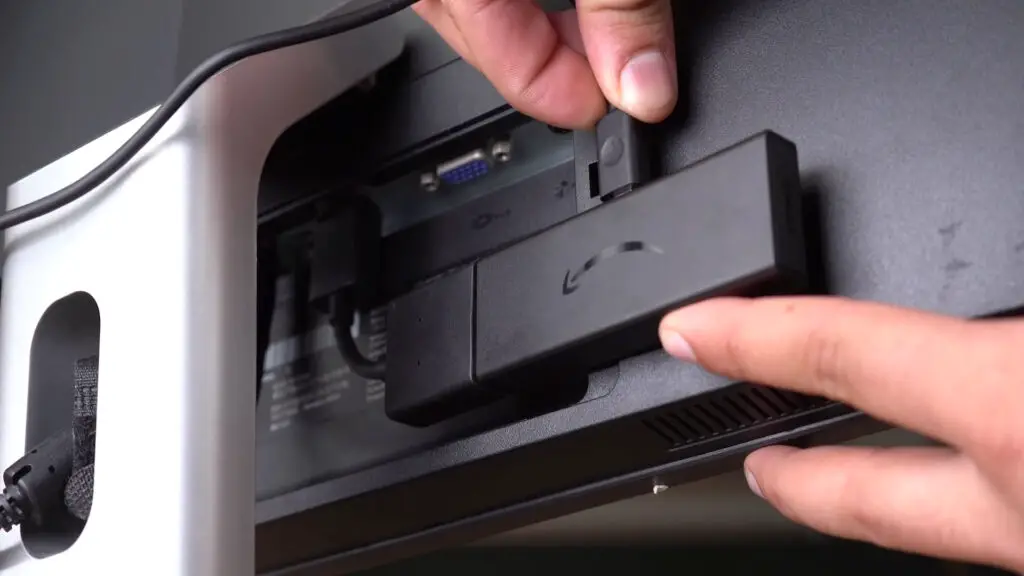 3. Select devices, and then connect them to your phone. To do this, select 'Amazon Tap', then 'edit'. Select the option that allows you to use your phone as a WiFi device.
4. Start the connection
5. Type in the name of your phone and password, then connect
The connection will take a few minutes to establish. Alexa will notify you when the connection is available, and you'll be able to use your device's data as WiFi. It's crucial to note that using Amazon Tap will increase your data consumption, and your data provider will show you the rate of consumption of your cellular data.
Use Firestick Settings to Access Other Apps
If you haven't already noticed, the Firestick doesn't display the home screen if you're not connected to the internet.
However, you can always use other applications that don't require an internet connection to stream your favorite movies and TV shows.
These apps will require at least a router to function correctly. Fortunately, some old Firestick versions come with a cable that allows you to sideload apps without connecting to the internet.
However, most modern versions do not have this feature, and you need to modify the Firestick settings to access those apps. The procedure is not any different from the one provided earlier."
1. Start the TV and go to firestick settings
2. Select applications, then manage installed applications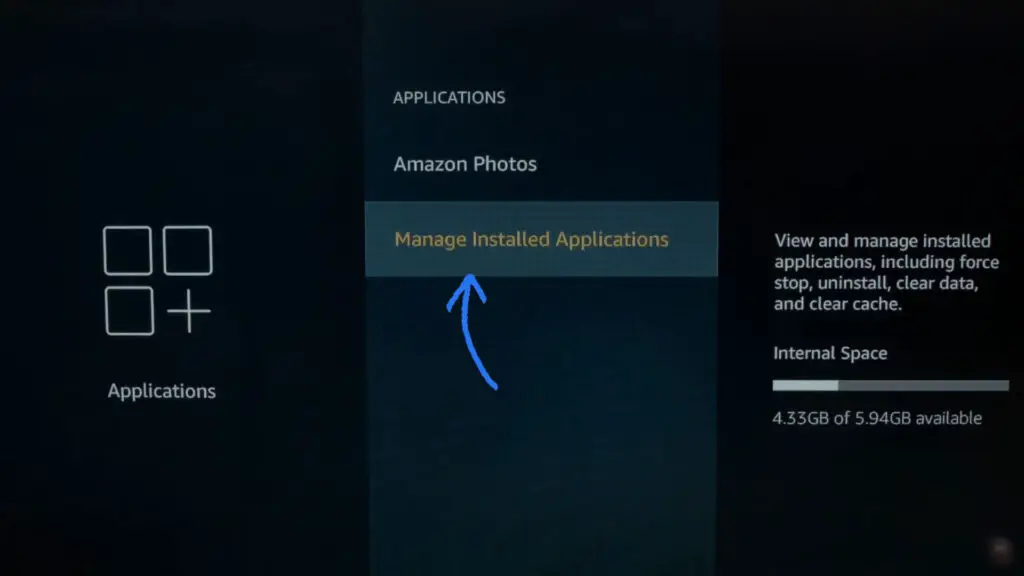 3. Select the application you're interested in and hit 'start application'.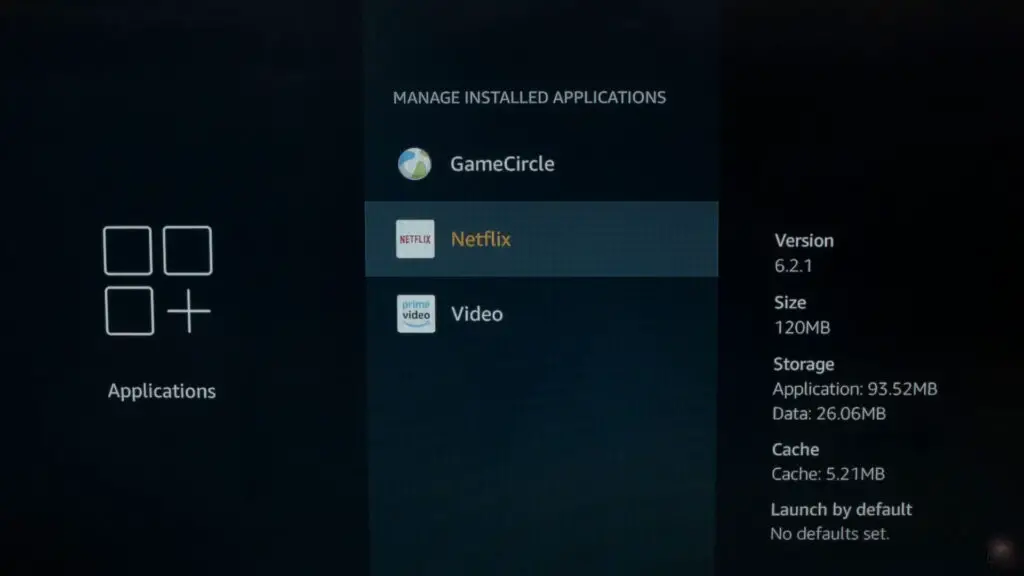 Mirror Android with Amazon Firestick
Mirroring your Android phone with the Amazon Firestick is another way to use the device without the internet. But how do you know about it? Well, the process is even more straightforward than you might think. The first step involves going to your Firestick menu and hitting the home button. Scroll right to get to settings. Select Display and Settings, then click on Enable Display Mirroring.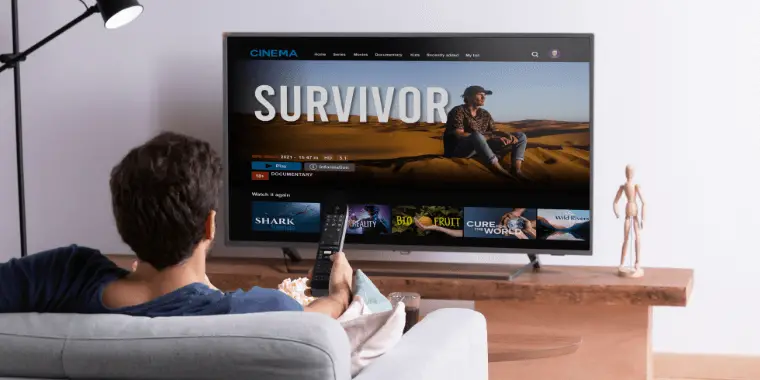 Alternatively, you can hold the home button on your Firestick remote until 'Mirroring' pops up, then click on it. Connect your Android device to the Firestick and start mirroring. To disable mirroring, press any button, and the device will be disconnected.
Mirroring puts your Firestick in reception mode, and all input will be from the Android device. However, not all devices can display the entire home screen while mirroring. During mirroring, you'll be able to stream movies and TV shows on your Firestick without connecting to the internet.
Mirroring on a Phone or Tablet
If you enjoy streaming videos using your phone or tablet, you can display the content on your Firestick's giant screen. The process of mirroring your phone or tablet is not very different from mirroring Android.
To begin, enable Miracast on your phone or tablet. Ensure that the device is compatible with Miracast before starting mirroring. Devices made after 2012 will likely support Miracast and make mirroring even more accessible. With Miracast, you can share wireless audio and video between compatible devices. Don't worry if you don't see the name 'Miracast' on your device—some phone or tablet manufacturers use different names for it. So, you may need to dig deeper to find out the name your device is using. Some alternative names include Cast Screen, Wireless Display, AllShareCast, Quick Connect, Wireless Mirroring, and more.
Once you find the name for this mirroring functionality on your device, activate it, and your phone or tablet will begin mirroring. You can then stream movies and popular shows on your device, and the content will be displayed on your Firestick screen.
My Final Thoughts
In conclusion, the Amazon Firestick can be used without the internet, but you must meet the stated conditions with your device. Most importantly, the Firestick can help you turn any standard TV into a smart TV through mirroring and other functionalities. All you need to know are certain aspects of your device that will allow you to use the Firestick without the internet. These include compatible applications (pre-installed and downloaded), settings and functionalities, and how to set up a connection with your Firestick.
If you're not familiar with these aspects of your device, you can always contact your device's manufacturer through their official website for help. Learn these little tricks today and enjoy endless hours of streaming content on your Firestick, even without an internet connection.