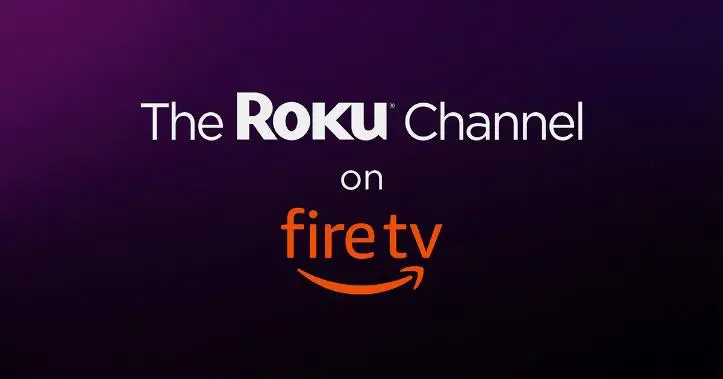 Roku and Firestick are two amazing cord-cutter streaming devices loved by millions. Just plug in a small HDMI stick in your TV, and make it smart. Both these devices are different and offer different functionalities. Some love Roku Streaming Stick, whereas some prefer Firestick, and there are people that need both.
Can you use Roku and Firestick on the Same TV? Yes, Roku and Firestick can be used on the same TV, provided your TV has at least two HDMI ports. Then, just switch between the HDMI source to watch Roku and Firestick as you desire.
In this article, you'll know everything about using a Fire TV Stick and Roku on one TV. Also, I've compared both devices to help you pick a better one.
How to Use Roku and Firestick on the Same TV?
Now that you know you can use these streaming devices on one TV, the next question is how to use them. Below are some simple steps to use Roku and Firestick on the same TV with maximum convenience.
Plug in a Fire TV Stick and Roku Stick in your TV's HDMI ports. Using two ports prevents the hassles of re-plugging the streaming devices.
Turn on the TV, and choose the source.
If you have plugged the Firestick in HDMI-1, choose HDMI-1. For Roku, choose the HDMI port you have plugged it in.
With your TV remote, you can switch between these streaming devices as you want.
Roku Streaming Stick Vs. Amazon Firestick: Which is Better?
Do you really need two streaming devices? Isn't a Firestick or a Roku enough to keep you entertained? This section will answer all the following questions. Below is a detailed Roku vs. Firestick difference to help you make an informed choice.
Roku Vs.Firestick: A Quick Comparison
If you are in a rush and just need a good streaming device between Roku or Firestick, here's a table that'll help.
| | | |
| --- | --- | --- |
| Feature | Roku Streaming Stick | Firestick |
| HDR | Yes | Yes |
| Dolby Atmos Audio | Yes | Yes |
| Smart Playback | No | Yes |
| Custom Menu | Yes | No |
| Remote Microphone | Yes | Yes |
| Pricing | High | Low |
| Remote Finder | Yes | No |
| Built-in Alexa | No | Yes |
Detailed Comparison Between Roku and Firestick
Native Streaming Platform
Amazon Firestick is primarily for people looking to watch content on Prime Video. Also, the streaming device supports several apps, such as YouTube. There are thousands of exclusive web series and shows you can stream with a Fire TV Stick.
On the other hand, Roku has its own streaming platform, with premium as well as free subscriptions available. Roku is basically a spin-off from a Netflix project.
Both streaming services have exclusive content to offer, and the choice is entirely up to you.
Software
The Firestick is based on Fire OS, which is an Android TV operating system. Fire TV Stick also gives you access to thousands of Android apps that you can install on your TV. Roku Streaming Sticks operate on a Linux-based operating system.
It also has a dedicated app store, but not as wide as the Android store available for the Firestick users.
Apps
Firestick is immensely popular for the apps it offers. There are around 10,400 apps available to download on Fire TV Stick. However, if you want to turn your regular TV into a smart one, a Fire TV Stick is a better option.
On the other hand, Roku has around 4,500 apps and is still adding more to its store. Roku TV Stick is for folks that need an easy-to-use streaming device with limited apps.
Streaming Resolution
The streaming resolution on both Roku TV and Amazon Fire Stick is amazing, and you can stream 4K content on both devices. Moreover, users can stream HDR content using the 4K supported versions of both cord-cutter devices.
I personally felt that Firestick offers better picture quality as compared to Roku.
Remote Control
The Alexa remote of Firestick made headlines for the convenience it offers. Just press the voice button, give the command, and you are good to go. Roku also has introduced voice-enabled remotes that you can operate using commands.
Can You Watch Roku TV on a Firestick?
Yes, you can download the Roku TV app on Amazon Firestick and access the content exclusively available for Roku. The app was released sometime back and works well on any Firestick version, including Lite and 4K Max. Below, I've listed some steps to install Roku TV on Firestick.
Related article: How to install Hulu on Firestick?
Press the Home button on your Firestick remote, and it'll take you to the home screen.
Now select the search bar, and enter Roku. Choose Roku from the list of available options.
Select the Roku Channel and download it on your Firestick. You can also click here to link Roku Channel with your Amazon account and use it on the Fire TV Stick.
Can you use a Prime Video on a Roku TV?
Yes, the Prime Video app from Amazon is available for Roku, and you can download it from the Roku app store. Enter your Amazon account credentials, and you can download the app.
Is it Possible to use Roku and Firestick in the Same House?
Yes, Roku TV and Firestick can be used in the same house on the same TV or on different TV Sets. One of the biggest problems of using Roku and Firestick on the same TV is handling multiple remotes.
You need one remote for the TV, one for the Fire TV Stick, and one for Roku. Having so many remotes can make things pretty daunting. However, a Firestick or a Roku remote can be paired to a TV, therefore, you can eliminate the TV remote from the game.
Below I've explained two methods to connect Fire TV Stick as well as Roku remote with your TV.
How to Connect Firestick Remote to TV
Ideally, Firestick remotes automatically pair with the TV, but in some cases, you may have to do it manually. Grab the remote, get close to the TV, and follow the steps explained below:
Press and hold the Home Button on the Firestick remote for around 10-15 seconds.
The LED indicator will start flickering, and it indicates that the remote is searching for the TV.
After the remote flashes three lights, you can use the Firestick remote to operate the TV.
Generally, the remote connects with the TV by following these steps, in case it still doesn't, you can access the CEC technology on the TV to connect it.
How to Connect a Roku Remote to TV
Unlike a Firestick, a Roku remote does not automatically pair to the TV. Thus, you need to connect it yourself. Below are some steps along with the images to connect the Roku remote to the TV.
Select Check Remote Settings on your Roku device to begin.
You'll hear music playing on the connected device, select Yes. Turn the volume up if you don't hear the music.
Your Roku remote will now try to establish a connection with the TV. If the music on your Tv stops, select Yes.
If the music does not stop, choose yes, and enter your TV's brand using the remote control.
The Roku remote will now again try connecting to the TV. Try turning the volume up and down to check if the remote is connected to the TV or not.
How to Control Roku Stick and Firestick Using one Remote?
A lot of you might be wondering if it is possible to control Roku TV Stick and Firestick with one remote. Well, it is possible, but you need a universal remote. Pair the universal remote with both best streaming devices, and you can get rid of the hassles of using multiple remotes.
I recommend Philips Universal Remote Control since it is compatible with both Firestick and Roku. There are even dedicated versions available in case you need complete control of the streaming device. Below I've attached a video on how to control these streaming devices using a universal remote.
FAQs
Should I buy a Firestick if I have a Roku TV?
It depends on what type of content you are interested in watching. You can install Prime Video on a Roku TV and watch exclusive content. However, there are some apps that don't work on the Roku TV Stick and to access them, you need a Firestick.
Do I need a Roku or Firestick if I have a smart TV?
Yes, these cord-cutter streaming devices are perfect to use with a smart TV. Some TVs don't let you download a lot of apps, and for that, you need a streaming device. Some TV brands even offer televisions with built-in streaming devices, which eliminates the need to buy one separately.
How do I connect my Amazon Firestick to my Roku?
There is no way to connect an Amazon Firestick with a Roku. All you can do is watch Roku TV on Fire TV Stick by downloading the Roku Channel. You need to log in with your Roku credentials in order to watch exclusive content.
Conclusion
Yes, you can use Roku and Firestick on the same TV. Just plug these devices into your TV, and use the TV's remote to switch between the HDMI ports. Moreover, you can use a universal remote to control the TV, Roku, as well as the Fire Tv Stick.
Lastly, you should have Prime Video and Roku TV subscriptions to watch channels or content on these streaming devices.