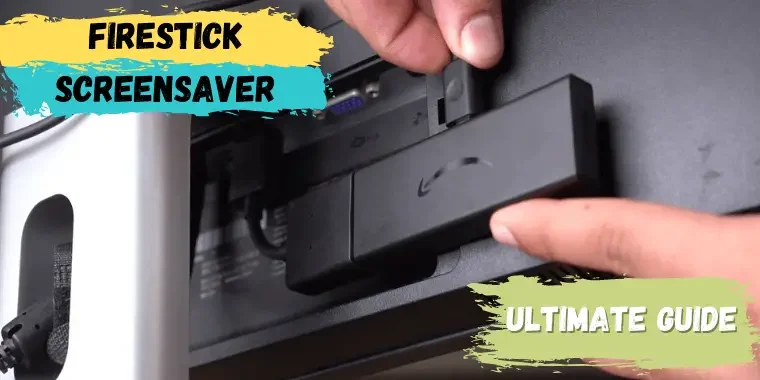 Having a custom Firestick screensaver is incredibly cool. However, most Amazon Fire TVs have limited screensaver timers and no option to change the sleep timer.
Fortunately, we have a guide that can help you create your custom screensaver in under a minute. Note that the sleep timer starts counting once your Firestick goes idle, not when the screensaver starts.
Steps to Set Up Firestick Screensaver in Seconds
Use ADB to connect to your Firestick
Click Display and Sounds on your Firestick settings
Select screensaver
Click Current Screensaver and put a screensaver of your choice
If you want to personalize your screensaver to avoid Amazon displaying random photos for you, here's how to do it.
Step 1: Open Settings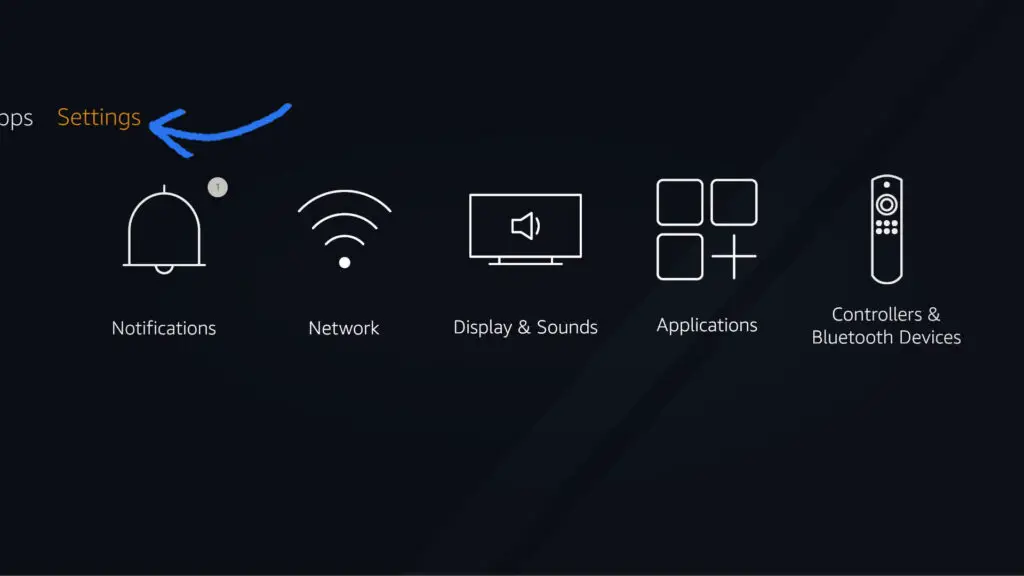 Go to your Firestick menu and select the 'Settings' option located at the bottom of the menu. Once you click on it, the Settings menu will appear on the screen. 
Step 2: Click Display and Sounds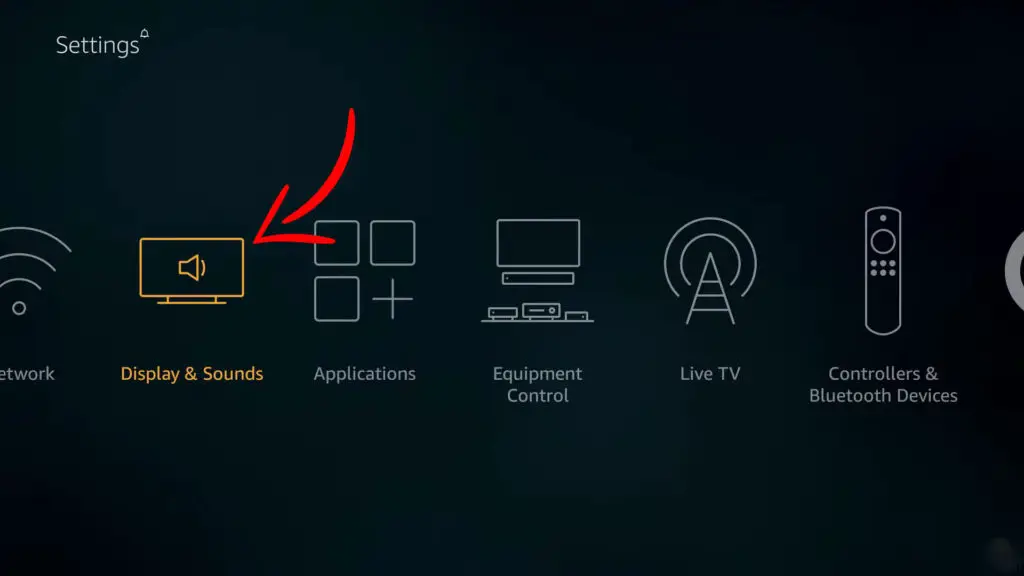 You can find the Display and Sounds option on the Firestick's remote menu. Clicking that button will make the menu appear on the screen. From there, select the 'Screensaver' option.
Step 3: Open Screensaver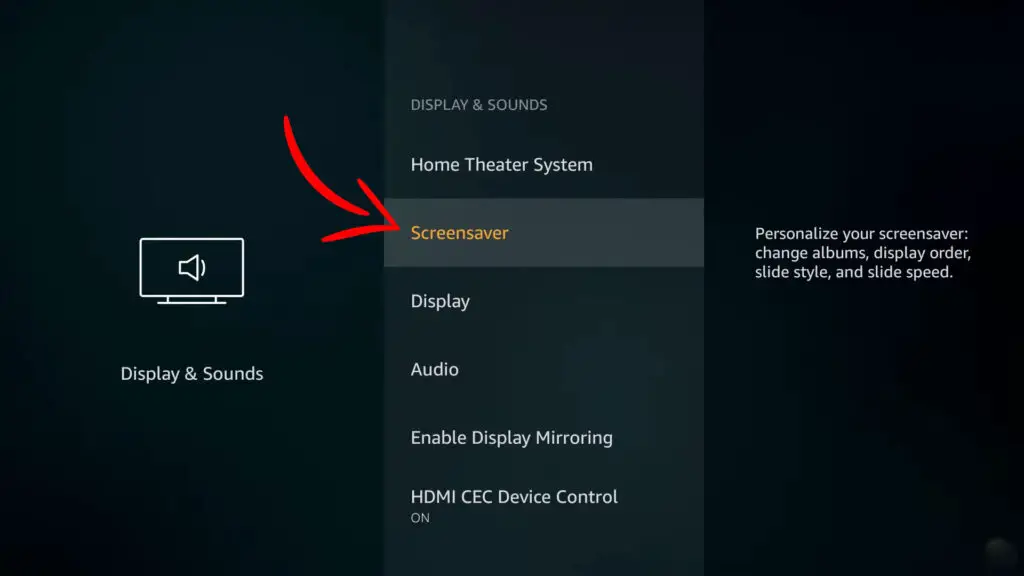 By selecting the Screensaver option with the remote trackpad, you'll access the Settings and Preferences menu, where you can choose a screensaver that you like.
Step 4: Choose an Album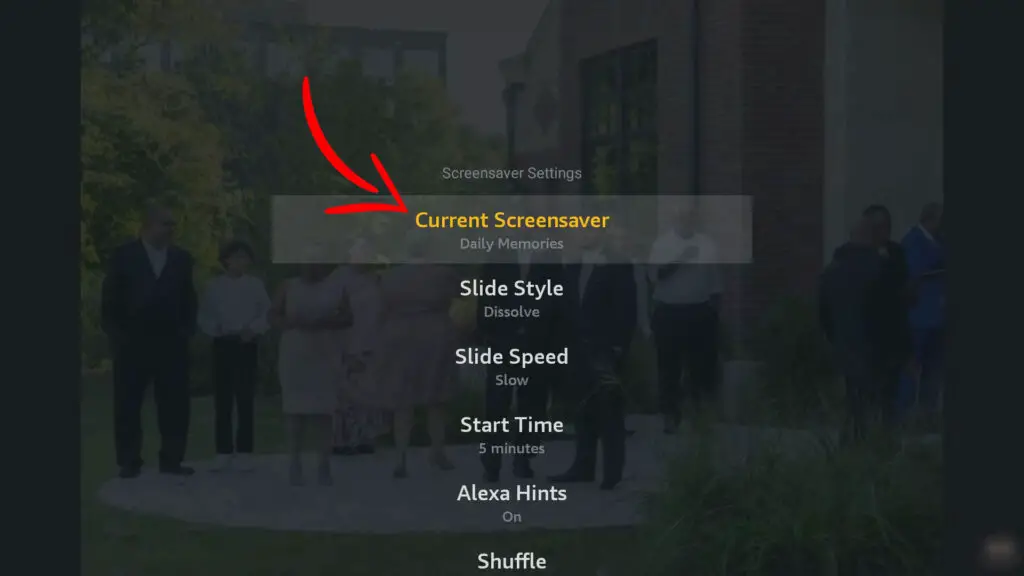 The next step is to choose an album to select your preferred screensaver. Simply press the Album button to select images stored on your Firestick.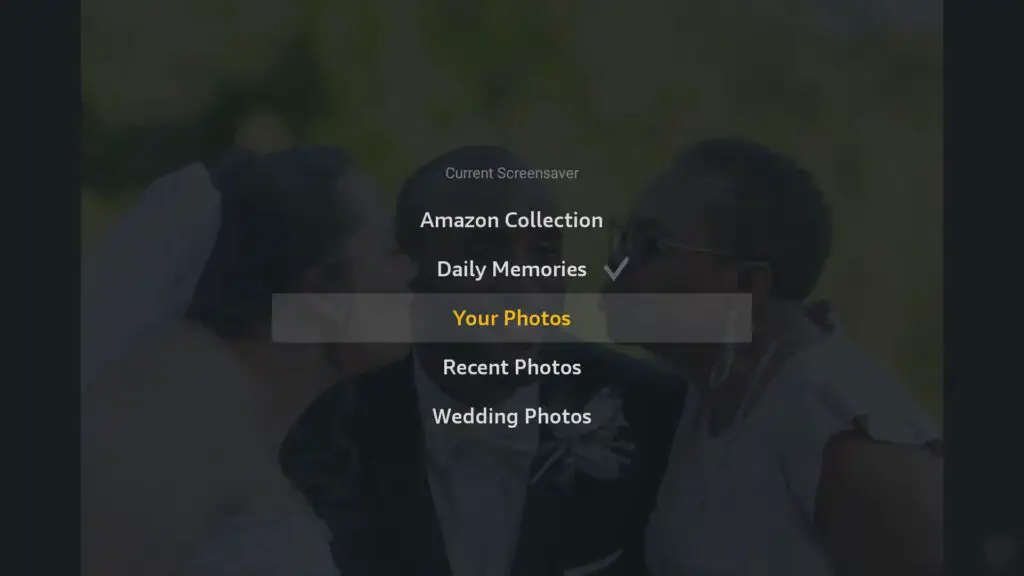 Step 5: Customize Screensaver 
If you don't find an image that impresses you among the ones provided by your Firestick, you can customize the screensaver settings.
Fortunately, an option provides access to a wide range of customized styles such as Slide Style, Slide Speed, Shuffle, and more.
All these options can be accessed with your trackpad in real time. Please select your preferred style and apply it, then wait for your preference to be stored in the system.
Note that the changes might get lost if you exit too quickly.
Additionally, you can personalize your screensaver using your mobile app by following these steps:
Click the 'More' button on your Amazon mobile photos app.
Select 'Personalize Echo Show and Fire TV.'"
Select firestick 
Select your existing collection of photos to use as a screensaver by enabling Daily Memories. Alternatively, select Add more collections for more photos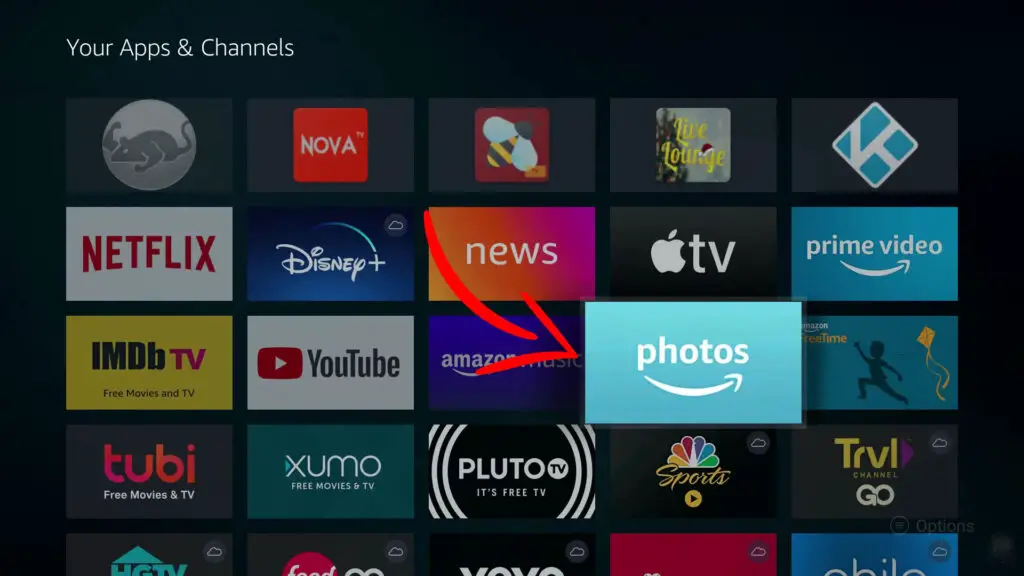 Do I need a screensaver for my firestick?
The simple answer is yes, you need a screen saver for FireStick.
A Firestick screensaver does more than just make your device look attractive. Initially, the purpose of the screensaver was to prevent phosphor burn-in.
However, the use of screensavers has reduced considerably since the invention of modern devices with multiple protective layers.
Although computers automatically turn off the display when idle, the same cannot be said for Firesticks.
If you use your Firestick for long hours, you need a screensaver. In addition to saving you money on electricity bills, a screensaver also prevents your device from overheating.
Lastly, most people go for Firestick screensavers because they are pretty and trendy, although it is ironic that they display when the device is idle and no one is looking."
Conclusion 
For whatever reason, it's quite possible to get yourself a customized Firestick screensaver and apply it in one minute. The best thing about this type of screensaver is that it doesn't require any knowledge of rocket science to use it. You don't even need the help of a friend to do it for you. All you need to do is follow this guide to create your ultimate Firestick screensaver.