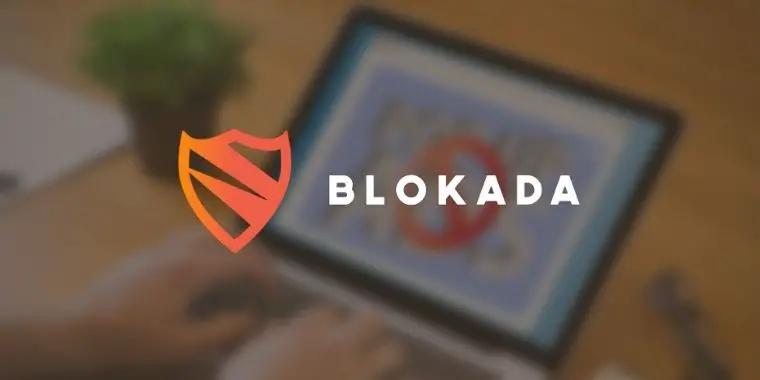 In this article, I will teach you how to install Blokada on Firestick and how to block ads on your Firestick using the Blokada app.
Please note that this tutorial is suitable for all FireStick, Fire TV Cube, Fire TV devices, and FireStick 4k devices.
Firestick ads are annoying because very often don't let you do anything else. They are very distracting especially when you're trying to watch a movie or TV show. Firestick ads also contain tons of data that could get your device infected with viruses or malware. They also slow down your internet speed which is frustrating if you're trying to stream something online.
This is where Blokada kicks in to help you improve your viewing experience!
What is Blokada? (Will It Help Block Ads On Firestick?)
Blokada is an open-source ad blocker and privacy app that was created for Android-based devices and recently introduced support for IOS-based devices too. It's actively developed and gets amazing support from many volunteers involved in the open-source community.
Blokada should be your app to go if you want to book all types of ads, trackers, or even malware. It can help you save money on using internet data and significantly speed up your device too.
Is It Safe To Use Blokada Firestick on My Phone or Tablet?
Yes, Blokada is safe to use on any Phone, Tablet, or Android device. The open-source software development model encourages the participation of users in the creation and maintenance of software. It is used to distribute a computer program for use by the general public, which can be modified and then distributed without charge.
This concept allows open-source code to evolve rapidly through community collaboration. What does it mean for you? Since the source code of the app is publicly available everyone can see it. It means that it is secure and won't contain any malicious code that could possibly harm your device.
Main Features of Blokada
Blocks not only ads but many web trackers. That means it protects your privacy and keeps you safe from malware and phishing.
Works on all browsers and devices types. That means that if you have multiple devices you can have the same great experience on all of them.
Works like a charm – you don need to root or jailbreak your device in order to make it work
Super easy to use so even beginners can use it
How to install Blokada on Firestick?
At the moment of writing the article, the Blokada app is not available on the Amazon store, but it doesn't mean that you can't download it on your device. The most common way to download third-party apps to your device is to use "Downloader App" and I will cover exactly this method in this tutorial.
Just follow these steps to install Blokada on firestick:
Go to your home screen and click the "Find" option
Now please select "Search" and in the search input bar type "Downloader App"
In the search results that will appear simply select the "Downloader App", click on the "Download" button.
When the app is installed simply hit the "Open" button
Now go back to your Home Screen, hit the "Settings" button, and find "My Fire TV"
Now we need to allow for installing apps from unknown sources. Find "Developer Options", then click "Install unknown apps" and click on "Downloader" to turn it on
Open Downloader app and in the URL field type: blokada.org (it will redirect you to the Blokada download section)
Click the "Download" button and select "Android" as your device. Find "Blokada 5 for Android" and install the .apk file
The download process should begin now. Once it's ready you will be asked to Install the App. Click the "Install" button in the bottom-right corner.
On the "App Installed" success screen click "Done" and then click "Delete" on the next screen (this step will remove unnecessary files).
Congrats! You have just successfully installed Blokada on your Firestick
How to Open Blokada App on Firestick?
You can access Blokada the very same way as you can access other apps on your Firestick. If you are a seasoned user you probably won't have any problems doing so, however, if you are just beginning your journey then you may find the below instructions useful:
Hold your Home button and select Apps. Once you do so you will see a list of apps. Move down as long as you see the Blokada logo. Click on it and the app will Open.
How to Use Blokada App on Amazon Firestick?
Right after you open Blokada app you will see a message saying that the "Ad Blocking is deactivated". Click on this information and then click on this information and enable the blocking. If it's the first time when you are doing that, you will notice a pop-up with "Connection request" – that means that Blokada needs to connect to VPN to do its job. Just click "OK" here.
That's all you need to do, now you are ready to watch without interruption. (You can also explore other options if you are curious)
Blokada Plus – the VPN service
Blokada Plus is a VPN service that was created to work with Blokada. With Blokada Plus you can get a strong encryption feature, without making your phone slower or depleting its battery power quickly because it uses less energy to encrypt data than other devices do. And you can install it on up to 5 different devices.
Blokada Alternatives (What is Better Than Blokada?)
I may be biased, but I think the Blokada app is currently the best ad blocker for Android and Firestick. However, I'm aware that it may not be suitable for everyone that's why I will try to list a few apps that are also worth considering
AdClear
AdClear is the most effective way to protect yourself from invasive advertising. The filter removes all ads and pop-ups before they can get in your browsing or app experience, making it faster and safer than ever! Exactly like Blokada, it's also a non-root ad guard. You can find downloading instructions here: https://adclear.com/android/how-to-install
AdBlock
This adblocker was initially created for web browsers and its aim was to "provide a worry-free and distraction-free Internet experience for everyone", which Adblock achieved pretty quickly. However, you may be not aware that AdBlock is using a GPL3 license that gives you green light to do whatever you want with the source code once you obtain it. That's why there's a version that can be easily downloaded on your Firestick device
Some questions you may have for Blokada on Firestick
Blokada 5 won't install on Fire TV (Does Blokada 5 work on FireStick At All?)
That's correct! Blokada 5 is not going to work with Firestick and FireTV, so if you want to use this app on these devices please stick to Version 4
Is Blokada IoS safe?
Yes, the Blokada app is totally safe to use on your IOS device. It doesn't require you to do jailbreak and it's available from Apple Store. Blokada is open-source software which means that its code is publicly accessible therefore can be trusted.
Conclusion
Blokada is a new app that makes the Amazon Firestick smart TV experience better. From this article, you learned how to install Blokada on firestick as well as how to use it to protect yourself from ads and pop-ups on firestick. If you use an Amazon Firestick to stream movies or tv shows, then I hope this article was helpful to you!