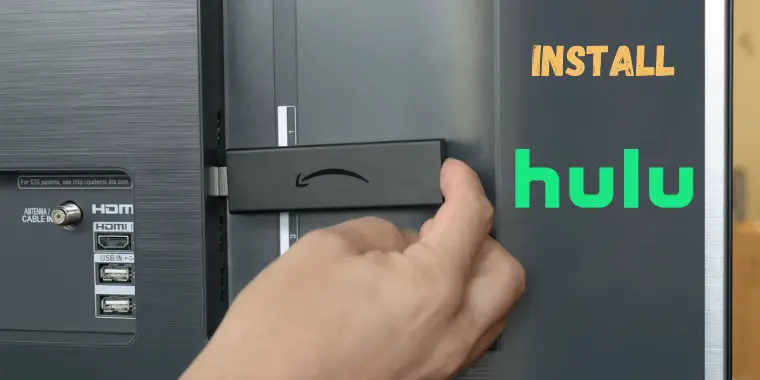 Hulu has one of the best streaming services you can find on the internet today. The entertainment platform is known to offer excellent entertainment videos in real-time.
Launched in 2007, Hulu can be installed on different platforms, including Firestick. However, most people do not understand the whole process of installing Hulu on Firestick.
Luckily, we are here to show you how you can install it to enjoy your favorite TV shows and movies any time you want.
Hulu Plans and Subscriptions 
The main advantage of having Hulu on your device is that you are guaranteed a wide range of original programs all the time.
The Hulu Firestick app is free to download but users are required to sign up for a paid subscription. Subscriptions vary according to the amount of content and user experience.
Three plans come with the app and a bundle. It is up to you to choose a plan that suits you.
$5.99 a month and contains ads. You're given the first month free
$11.99 a month without ads. You get the first one month free
$64.99 a month for Hulu + Live TV with the first week given free
$12.99 a month for Hulu + Disney + ESPN and a bundle. There is no free trial for this plan.
You can always choose a plan that works for you by visiting the official Hulu website using your browser. The good thing about their website is that it will prompt you to reconsider if you don't choose the bundle plan.
However, you can decline the offer and click NOT NOW if you don't need the bundle plan. But if you want to add the bundle plan on top of your initial selection, you can click LET'S BUNDLE. 
As mentioned earlier, you can download the app for free but you need to sign up before you start streaming. Hulu, unlike many similar apps, does not ask you to provide a lot of information when signing up.
All you need to enter is your name and any other personal information, email address, and a password. Your Hulu account will be set up within seconds and you're free to start using it to log on to Firestick. 
Payment for Subscription Plan
The next step will be to choose a payment method. Luckily for you, Hulu has a range of convenient payment methods, you can use to buy your subscription.
However, you can only use US credit cards and PayPal accounts. That is probably the biggest downside of Hulu when it comes to the payment method, more so if you come from outside the US.
But since the app comes with a free trial, except for the bundle plan, of course, you can always enjoy the service for one month or a week.
After that, you can make arrangements to see how you can pay for the subscription using a US PayPal account or credit card. 
How do I install OpenVPN on Amazon Fire Stick?
Few VPNs can work with your Amazon Fire Stick, and installing one is quite a task. Out of the over 300 VPNs available, about 30 are compatible with Amazon Fire Stick.
But how does one install the device safely without running into problems? well, grab a coffee, and let us take you through it. 
First, you need a VPN that allows you access to specialized streaming services as well as connect to many servers at once. However, you need to test it for one month or so to be sure about the product's effectiveness.
Follow these simple steps to install Open VPN on Amazon Fire Stick. 
Getting yourself a VPN. You can download it to your device at Amazon Fire TV Stick
Connect it to as many servers as you want around the world. Most importantly, select the country of your choice and connect it.
Your setup is complete and you can start streaming limitlessly and anonymously.
Do I need to install a VPN on FireStick?
Some people may not see the need to install a VPN on their device but be reminded that some TV shows and movies are not available in some countries. Without a working VPN, you cannot access certain movies from the US, the UK, Canada, and Australia. That is why you need a VPN to access virtually any show or movie you want around the world. As mentioned earlier, there are many VPNs out there, so you need to do your search thoroughly to find one that works well with Amazon Fire Stick.
Steps to install Hulu on Firestick 
You don't need to sideload Hulu on Firestick because it is readily available on the Amazon App Store. Follow these steps to download and install it on Firestick or any other compatible device. The installation process will only take a few minutes. Follow these steps.
Select FIND on the home screen of Firestick, and then click SEARCH. 
You can skip this step if you have the old Firestick OS.
Use the on-screen keyboard to type in HULU. Click on it once it appears on the search results.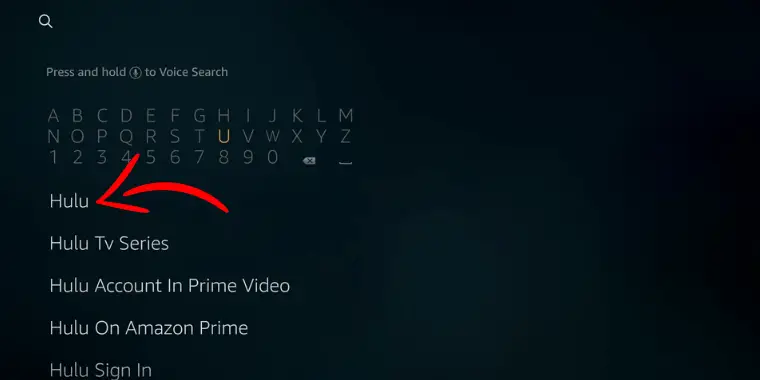 Scroll down the games and apps section until you find the Hulu tile, and then click on it.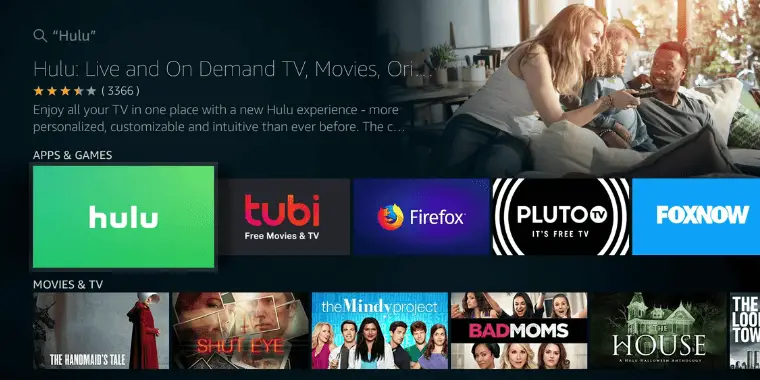 You should normally get it on the top of the screen.
If it is your first time downloading Hulu, click GET on the screen to download it. However, if it is you are reinstalling it, proceed to hit the DOWNLOAD button.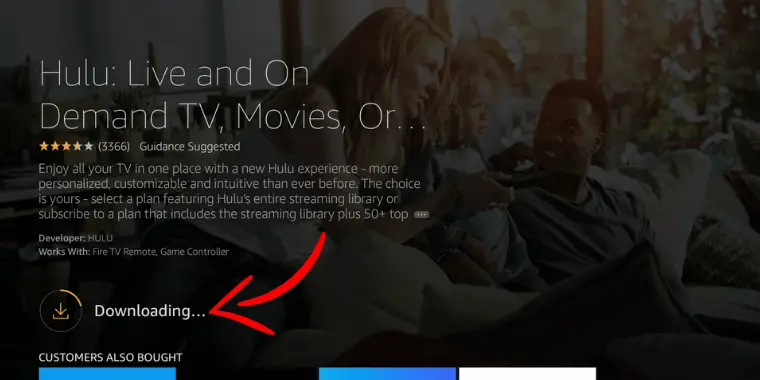 Wait as the Hulu Firestick app downloads. It should take a couple of minutes, and then you will have it on your device. 
Click OPEN to start using the app on your device.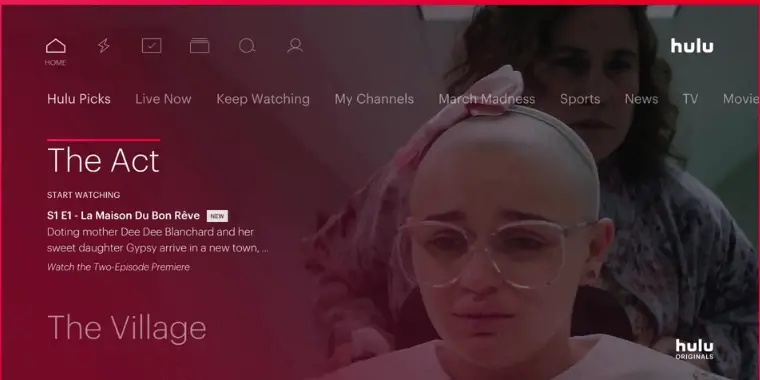 Sometimes it is difficult to access the app from the apps section but will show how to easily get it.
Click the three dots on top of your Firestick. However, you don't need to click there if you have the old version. Simply press the HOME button on your remote and hold. A popup will appear displaying the apps on your device.
For a better experience with Hulu, you can reposition it so that it appears on the home screen of Firestick. 
Press the three-dot button on your Firestick remote and get the menu on the right side of your TV. 
Place the Hulu app anywhere on the first row and it will start appearing on your Firestick. 
Getting Started with the Hulu App on Firestick
'Start your free trial' or 'Log In' are the first things you will come across once you start the Hulu app. The first option is for people who haven't signed up with the app yet.
If you have already signed up, you should proceed to log in. You will be provided with a code that helps you activate the Hulu app on your browser. 
In conclusion, Hulu is the best video streaming platform whose demand is growing by the day. With this guide, you will be able to install Hulu on Firestick and watch your favorite programs around the world.
Amazon App Store is the best place to get this app in its latest version. Good luck as you explore limitless entertainment using Hulu.