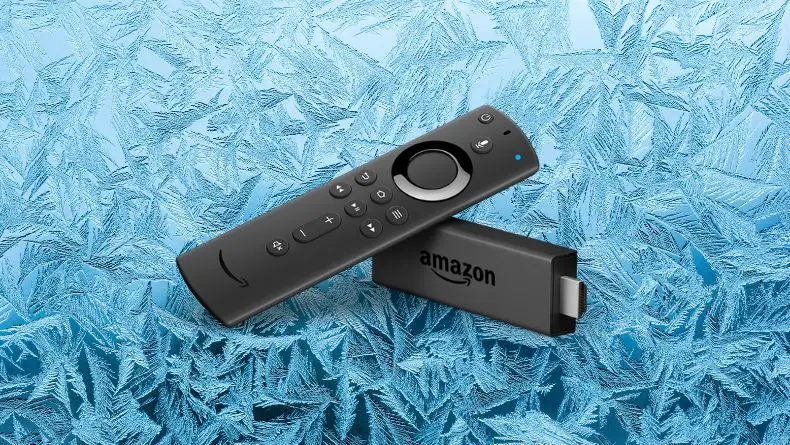 If you are wondering how to restart your Firestick when it's frozen you are in the right place.
If your Firestick is acting sluggish or unresponsive You're not alone. This is a fairly typical issue. That's why in this tutorial, I will show you how to do a reset that will clear your device's memory and almost certainly resolve any problems.
Ready? Let's dive in
If you prefer to listen/watch the post's content you can try this video:
Fix #1: Reset your Firestick with Remote Control
Turn on your Fire TV Stick and then press and hold the Back button and the right directional button for at least 10 seconds to reset it with your remote. Finally, after seeing the pop-up message, click Reset. The good news is that because this is a soft reset, you will not lose any data or applications.
You will be advised to wait a few minutes for your Fire TV Stick to reset. You will also be warned against unplugging the device during the process.
Fix #2: Disconnect the device from the wall outlet.
It's a brutal method to reset frozen firestick but also works. Just yank the power cable out of the back of the Fire TV and wait 10 seconds before reconnecting it. This should effectively reset the device, allowing you to use it again.
Fix #3: Update the App / Your Firestick
it may mean that your Fire TV is running an out-of-date operating system, and it may lag. Here's how to upgrade your Fire TV to the latest FireOS:
Go to the Settings tab and select My Fire TV.
Click on About.
Click on Check for Updates.
If there's a new version pending then it will be downloaded immediately from Amazon's servers.
My Firestick is still frozen even after unplugging. What Should I do?
If your Fire TV keeps freezing up, you might want to consider a factory reset. A total wipe of the Fire TV will remove all data and settings. It's drastic, but it may be the only way if your firestick is frozen for good.
Remember: A factory reset will erase all data and settings from the device and return it to how it was when you first bought it.
Go "Settings" on your main screen
Click on "My Fire TV", then on "Device & Software" or "System"
Pick Reset to Factory Defaults.
Finally you will need to enter your PIN, and click on "Reset" once again.
Once all of it is done you will need to wait a while for your firestick to restart
Final thoughts
Now you know what to do when your firestick freezes. However, if the above methods don't work, try contacting customer support.